Creative Sewing Tips and Techniques for Personalized Designs and Crafts
Whether you are just getting started or have been sewing for years, the sewing tips and creative techniques we share will inspire you to create the look you want!
How We Can Help You
To make the most of your sewing experience you'll get advice on different types of sewing techniques, and all the resources you need.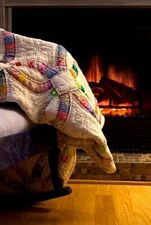 Get tips and advice on:
Setting up your sewing room with supplies and accessories for the most sewing enjoyment. Organization is the key to a great sewing experience!
Choosing and buying suitable fabrics for your sewing projects
Fabric preparation and care
Reviews of sewing machines
Choosing your sewing machine based on your sewing plans
Ergonomic items
Sewing safely
Great project ideas
Recommended resources such as sewing books, magazines and DVDs
Getting Started...
Find the right sewing supplies and sewing accessories. It's important to choose a suitable sewing machine and to learn the basics of sewing.
You can find out about the types of sewing machines available and get help in choosing the one best suited to your needs.
When choosing your sewing machine, there's a wonderful selection of sewing stitches to consider -- you would be amazed by the different types of embroidery you can achieve to give your projects that fancy look.
Of course, not all sewing is done by machine. You can also do quilting and hand sewing and it's wise to get tips on these specialist techniques.
Tips and Techniques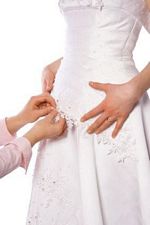 Get tips on sewing tools for cutting and measuring, finding that perfect pattern and creating that one of a kind item you wish to sew. Nothing fits quite as well as clothing that's been custom fitted.
Choosing fabric and thread is also a key part of successful sewing, so it's wise to get advice in dealing with different types of fabric. This will lead to your sewing success.
And that's not all...
Learn special sewing techniques for making crafts and creating personalised gifts for family members and friends.
Create clothes that can become family heirlooms such as baby clothes and christening gowns.
Repairs
Get sewing tips for simple repairs to clothes... Rather than discarding clothes with dropped hems or missing buttons, you can save a much loved clothing item by learning how to hem, tack and attach hooks, buttons and other fasteners. Get tips and advice about sewing techniques that will make them as good as new.
Hand stitching can be a great way to finish a garment and you can find out more about that here.
New Sewing Projects and Creations
Of course, sewing is not only about making clothes but about creating other decorative items such as window treatments, cushions and quilts.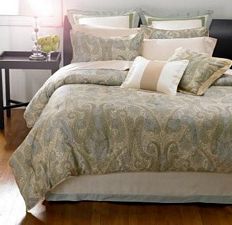 We'll provide the creative sewing tips and inspiration you need to sew virtually anything and to leave your friends and family wondering how you achieved those special effects!
The Creative Sewing Tips Blog keeps you up-to-date with all additions and changes to the CreativeSewingTips.com website, Subscribe here.
Suggestions for sewing accessories to have, to make your sewing projects a success
Get a good foundation in the sewing basics to make your sewing projects a success
Using the most appropriate sewing supplies and tools will help to make your sewing projects a success
Tips and advantages of buying fabrics online
How to compare sewing machines before buying and get the most suitable sewing machine for your needs
A useful tool before you make a purchase, sewing machine reviews provide information essential to your decision. Reviews take a variety of different forms; some assessments, such as...
Using the right sewing machine accessories will make any sewing project you take on a joy to complete. Find out which accessories will make you want to sew more than ever!
Advice and tips on essential sewing techniques to get started
Discover simple sewing projects that are fun to make. There is a project for everyone - from beginning to advanced sewing skills. Anyone can make great gifts, clothing and items for your home!
Free sewing patterns can be found online for practically any project you can dream up. Find your perfect pattern online from the comfort of your home while saving travelling time and money.
Ideas and Tips to Get Started with Sewing Crafts
Understanding sewing terminology will make your sewing more enjoyable. Here's the common sewing terminology you'll need to make all your sewing projects a great success.
Sewing help is available for anyone, at any skill level. Explore websites, books, classes and retailers that provide tips and techniques for that special project you wish to complete.
Contact Creative Sewing Tips
About CreativeSewingTips.com
Sitemap of CreativeSewingTips.com
Advertising Information and Disclosures: Complete information on our sponsors and our compensation.
I respect your right to privacy. Details of this site's privacy policy can be found here.
Would you like to share your knowledge about sewing tips? Great, find out how you can submit your story or tip here.