About CreativeSewingTips.com
Hi, my name's Daphne and I've loved to sew for as long as I can remember.
As soon as I was allowed to use a needle I was off...sewing little squares of fabric together by hand just for the fun of it!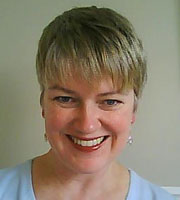 When I was a little older my Mum finally let me use my grandmother's treadle machine. That's when my sewing really started to take off. I was lucky - my Dad worked in the textile business and I could shop for patterns and material at his company's store to make all the clothes I could sew up. I remember poring over those pattern books and wandering the fabric aisles for hours at a time (of course this was long before shopping on the internet came along!).
I was the only child I knew that would get up at 5am on a Saturday morning to get an early start on her sewing!
My Hobby Grew into a Business...
Even as an adult I continued to sew, both as a hobby and as a profession.
In college I studied Creative Arts, later going on to study Business, and eventually custom pattern drafting. I've had my own dressmaking and tailoring businesses.
I've created custom clothing lines for local designer clothing stores, completed large projects such as hundreds of cushions for local businesses, tote bags for craft markets, and so many special request one-of-a-kind items that I won't even begin to mention them here!
No matter what new career path I decided to pursue through the years, I have always seemed to turn back to my passion - sewing!
These days I have my own home-based drapery workroom, sewing up window treatments and other home decor items for local decorators. It's a perfect business for me at this point in my life as I can work around my young son's very busy schedule.
Although I don't have as much time these days to sew for myself, I know that if I wasn't "working" at sewing I'd definitely be "playing" at sewing!
Maybe having little free time is good in one way - my husband jokes I'm changing the drapes in our house every two weeks as it is!
Why I Built this Site
One of things I like best about starting a new sewing project is the planning stage. First creating something in my mind, then bringing that creation to life as uniquely mine by shopping for the perfect pattern, fabric, and details to make it Mine!
If you're like me, you have fun shopping online to find interesting and unusual materials, researching out future supply sources, and finding those unusual tips and techniques you just have to try out.
So, I welcome you to my latest sewing creation – Creative Sewing Tips.com!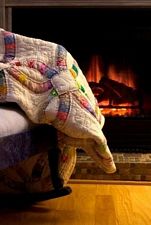 Please contact me if you have a comment about my site, some creative tip you wish to share with us, or just want to say hello!
I hope you will enjoy this site and share in my adventure, exploring some of the most creative sewing techniques and sewing resources available today!
Daphne

Return to the top of this About Creative Sewing Tips page
Go to Creative Sewing Tips Home page