Essential Sewing Techniques for Successful Sewing Projects
So you're ready to start your first sewing project? Following good sewing techniques will help you to make your project less daunting and be successful.
Here's a guide to some of the areas to cover:
Follow the Pattern Directions
When preparing to sew, one of the first issues to think about is preparing fabrics and patterns.
It's essential to read all the pattern directions in advance so that you can plan your sewing carefully.
Reading the pattern will help you to ensure that you have the right amount of fabric, the correct tools and the finishes you will need such as trims, snaps and buttons.

Fabric Selection and Care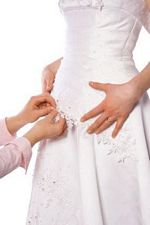 It's wise to look into the right choice of fabric for the item you are sewing.
Some fabric suggestions will be included with the pattern, and you can also get help from an experienced sewer. For example, if you are sewing bridal and formal wear, you might look for a fabric with that luxurious feel to it.
A good tip is to pre-shrink your fabric to lessen the chance of shrinkage once you have made a garment. There are many effective ways to do this depending on the fabric choice. Preshrinking also reduces colour loss later.
Think about fabric care when choosing the material you will sew. There are many ways of handling different fabrics, so pick the one that suits you best.
Sewing techniques and fabric choices will vary with the item you are sewing. For example, learning how to sew leather means mastering certain techniques not always associated with other fabrics.
If you are going to sew clothing, you will also want to master taking body measurements to achieve that perfect fit.  The article Tips For Taking Body Measurements covers what you need to know in order to take measurements for a great fit!

When sewing draperies, curtains and other home décor items, you will need to choose harder wearing fabrics and stronger needles and thread to sew effectively. It's best to have a range of needles and thread on hand suitable for tackling virtually any project.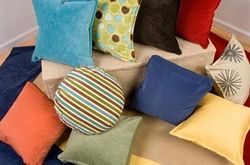 The Finishing Touches
When seeking advice on techniques, don't forget about the finishing touches. Knowing how to sew buttonholes,
add buttons and snaps and make clothing alterations and repairs will save you both time and money. And why not personalize all your sewing creations with your very own sewing labels ? You can easily order your sewing labels online. There's no substitute for having the help of an experienced sewer to help you with your first sewing project, someone to guide you to sew successfully for both your home and yourself.




Related Articles
Velvet Fabric - A Truly Luxurious Fabric With A Mind Of Its Own!
Simple Sewing Projects For Everyone
Your Own Sewing Labels - A Creative Twist
Buy Your Own Personalized Sewing Labels
Tips on Sewing Fleece With Success!
Sewing Buttons - What Supplies Will You Need?
Simple Steps For Sewing Buttons On By Hand
Costume Sewing Patterns - Choose The Right Pattern And Materials For Your Needs
Return to the top of this Sewing Techniques page
Go to Creativesewingtips.com Home Page