Costume Sewing Patterns

Choose The Right Pattern And Materials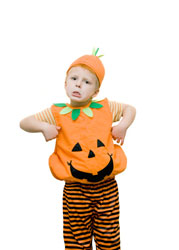 There are many types of costume sewing patterns. Once you know the style of costume pattern you want, there are ways to decide whether the pattern is the right size and what your best choice of fabric would be.
You should also determine if your sewing abilities are a perfect match for your project.
Although Halloween comes to mind first when we hear the word "costume," there are many more possibilities to consider.

People need costume patterns for theatrical wardrobes, masque or theme parties, dance performances, sports mascots and other holiday celebrations.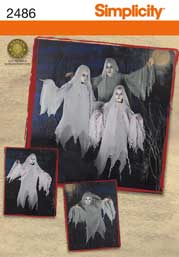 Also keep in mind whether the costume is for an adult or a child. Children are often less tolerant in what they are willing to wear than adults. Safety is also an important issue for everyone.

Finding The Perfect Patterns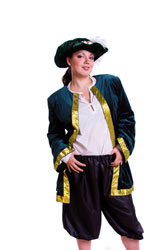 Look for costume sewing patterns in fabric stores and craft outlets. They are also found in sewing publications such as books, catalogs and magazines.
Look at on-line sewing stores, websites of pattern making companies, craft sites and on-line auction sites. At sewingpatterns.com you can find many costume patterns to buy and download immediately.
Some of the major names in pattern making include McCall's , Butterick and Simplicity . Many places on-line offer various free patterns as well as fee-based patterns.


Using Costume Sewing Patterns
Choosing Your Fabric
Here are the steps to take after deciding on your pattern. First, you must decide on fabric and materials.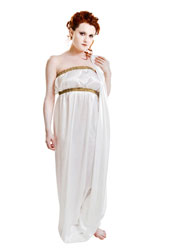 Some materials may be too difficult to work with depending on your skill level or time available. Other fabrics may not be suitable for your pattern.
You can choose to find a pattern to fit your fabric or fabric that will work with your pattern – it's a matter of personal choice.

Notions
A pattern's level of difficulty also depends on the notions needed to complete the project. Sewing notions often include zippers, pins, snaps, buttons, elastic, trimmings and Velcro.
Depending on your experience and time available to complete the costume, notions can provide the perfect embellishments or prove too difficult or time-consuming.
Once you decide what, if any, notions you will use in making your costume, remember to buy everything you need before beginning the project.
Most patterns will have a photo or image of the finished costume on the envelope. A pattern will also suggest the best materials for the costume, including fabrics, thread and notions.
The pattern should also provide a difficulty level you can use to estimate the time it should take to complete your project.
Determine Your Pattern Size
Also look for a sizing reference. Sizes of the Costume Sewing Patterns not only indicate how much fabric and materials you need to buy, but provide information to help you decide if you may have to alter the costume.
Costumes with many seams are easier to alter than those with fewer seams. Adjustments made at the seams are simpler because you can add or subtract along the edges.
Again, keep in mind your own sewing abilities. Together, all of these points will help you decide on the perfect costume pattern.
Related Articles
Essential Sewing Techniques for Successful Sewing Projects
Return to the top of this Costume Sewing Patterns Page

Return to the Creativesewingtips.com Home Page