Doo Rag Sewing Pattern
A doo rag sewing pattern will produce the doo rag, also known as the do rag or durag. It is a piece of cloth worn as a head covering for both fashion and practicality.


Someone who has suffered hair loss from chemotherapy or skin trauma, or whose hair has simply thinned with age, can wear a doo rag, cap, turban, scarf or other simple head covering for both comfort and style.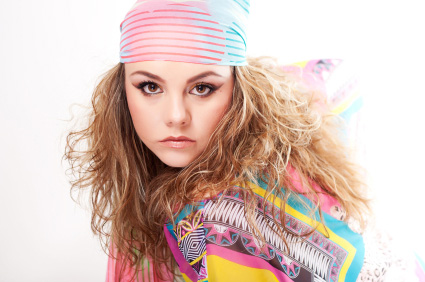 Typically, the pattern requires only a few pattern pieces and a small amount of fabric.

For the sewing enthusiast, or even the beginner, making your own can be an affordable way to own a whole wardrobe of head coverings.
Types of Head Coverings
Choose your look whether conservative, funky, trendy or glam, and you will find a head-covering pattern to match it. Depending on size, you will normally need about a yard of fabric.
Classic doo rag:
This cap with a back flap or tail covers the back of the neck and has a band that ties at the back of the head. Use two different fabrics with your doo rag sewing pattern and sew them together, so that one acts as a lining for the other. You will have a reversible cap, a good choice for cooler weather or a quick change of style.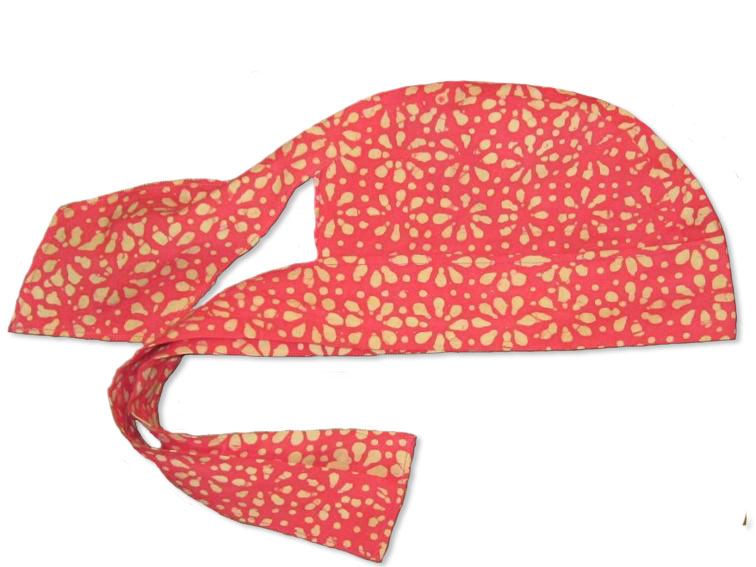 Bandana:
This basic head covering is a triangle of fabric that can be tied at the nape of the neck or under the chin. Similar to the classic doo rag sewing pattern, it can be made reversible. This simple design is a good project for the beginner.


Newsboy cap:
The newsboy cap has a rounded, somewhat full crown, usually constructed of eight triangular panels gathered onto a band, with a button where the panels meet, and a stiff peak. Making a newsboy cap requires at least a moderate level of skill.


Ski hat:
The ski hat is basically a cylinder of fabric, gathered or folded at one end, usually folded back into a brim at the open end. It can be short, just covering the head, or long enough to use as a combined hat and scarf.
Turban: 
The classic wrapped turban can be large or small, rectangular or square, simply wrapped and tucked in or elaborately arranged and fastened. A turban requires little sewing. Depending on style and size, it may require a yard or more of fabric.


Snood: 
The snood consists of a fabric bag attached to a band that fits around the head. For eye-catching eveningwear, use an exotic fabric or trim. Requiring just three pieces, it is a good project for the beginner who has developed a little bit of skill.


Sun hat: 
Yhis classic can have a stiff, conservative brim or a wide, floppy sunshade. It requires a little more than a yard of fabric and interfacing to give body to the brim.


Baseball cap: 
The style you see everywhere, including the ball game, is a close-fitting cap with a stiff peak. This is a somewhat challenging design that requires some skill.
If you're sewing a head covering for someone who is undergoing chemotherapy or skin trauma, be sure to select soft, non-irritating fabrics and use a design with few or no seams. People with these conditions may have very sensitive skin.

Where to Find a Doo Rag Sewing Pattern
The major pattern companies carry patterns for many styles of hats. You can also order patterns through the Internet or download patterns and instructions, many of them free. You can also find video tutorials on the Internet.
Besides allowing you to be creative and personalize your head covering, the doo rag sewing pattern provides the chemo patient with a comfortable, stylish alternative to an expensive, high-maintenance wig.
Go To Top of Doo Rag Sewing Pattern Page

Return to Sewing Patterns Page
Go to Creative Sewing Tips Home Page