Buying Fleece Fabric By The Yard

Available in a wide variety of colors, thicknesses and widths, fleece fabric by the yard is an easy fabric to work with.
Try using fleece fabric for many no-sew crafts, projects and comfortable, warm clothing for all ages.
What is Fleece?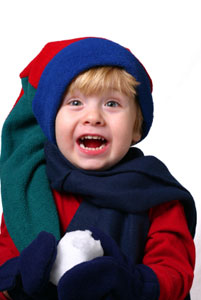 Fleece is made from synthetic fibers that were designed to keep people warm like wool. However, it only weighs a fraction of what 100% wool fabric does.
Like wool , fleece retains heat when wet, and draws moisture away from the body. Some fleece is water-resistant. Fleece can be flammable unless it's treated with a flame-retardant chemical. Even with this treatment it is still inexpensive to make.
Fleece fabric by the yard is available in many colors, designs and thicknesses. Keep in mind the thicker the fleece, the less flexible it will be. Unfortunately, lighter-weight fleece will pill and sustain damage from dryer heat. Thicker fleece holds its nap longer without pilling.
Winter Fleece Owls Multi Fabric By The Yard
 I find it useful to take advantage of ordering  fabric sample swatches whenever possible. It's great to be able to feel the fabric and its weight before placing your order for fleece fabric by the yard.

Use Quality Fleece For Best Results

Quality fleece by the yard is available in many weights created from both new and recycled materials. High quality fleece has a luxurious thick feel to it.
A lesser quality fabric store fleece tends to have a felt-like feel to it. Try and compare the fleece you find in your fabric store to a quality fleece clothing item in your local sports or outdoor adventure store. You'll easily see and feel the difference in qualities of fleece.

All fleece is vegan friendly since it's made without any animal fibers. Here's a few more points about sewing with fleece to keep in mind:
Higher quality and "no-pill" fleece will not produce unsightly pilling.


Pilled fleece fabric can be recycled for quilt batting, insulation layers between jacket and vest pieces, and for scarves.


Quality fleece fabrics are more expensive, but clothing and blankets made from higher quality fleece will last longer.
Great Project Ideas Using Fleece

You can make many no-sew projects with fleece because the cut edges do not ravel. Here's a few ideas for no-sew fleece projects:

Blankets
Scarves
Ponchos
Throw rugs

Easy fleece sewing projects include bathrobes that can be sewn by hand or with a machine, pillows, stuffed animals, clothing for pets, baby slings and carriers, mittens and slippers.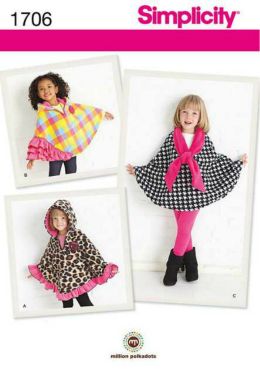 Simplicity 1706 Child's Fleece Capes Sewing Pattern, Size A (S-M-L)
Costumes, sleepwear and reversible hoodies are some of the more advanced projects that can be made with fleece.

Enjoy The Amazing Versatility Of Fleece!

Fleece can be used for all types of projects for a number or reasons. It's a low maintenance fabric that will wash and dry easily.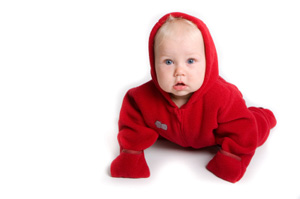 Fleece is comfortable. It can be used as the top cover for bedding pads, wheelchair covers.
Sew up adult and infant bibs and use fleece as a lining for heavier clothing like jackets and coats.
Fleece fabric by the yard is available in widths ranging from 45 inches to over sixty inches, which makes it versatile when working on larger projects including bedding, curtains and upholstery.

Specialty Uses For Fleece Fabric By The Yard

Sewing machines today do many tasks including monogramming and embroidery. Here's a few more ideas for using fleece fabric:

Soft patchwork quilts
Monogrammed blankets
Scarves and hats
Shopping bags
Backpacks
Animal pajama bags
Bean bag chairs
These are a few of the more complex projects that can be easier to make when using fleece fabric.
The properties of fleece fabric by the yard can help make any sewing project easier. Again, keep in mind that fleece edges won't fray so many projects can be completed without sewing a stitch!

Tips on Sewing Fleece With Success!
Related Articles


Go to top of this Fleece Fabric By The Yard Page
Return to the CreativeSewingTips.com Home Page