Plus Size Sewing Patterns Sew Clothes That Fit!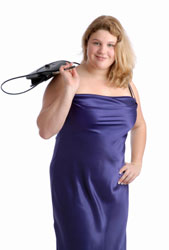 Plus size sewing patterns can make certain fashions more affordable. With quality fabric, you can now achieve the fit you most want in your clothing.
That makes this the perfect time for plus-size women to start making their own clothes.
If you can't find the style of clothing item in the size you want or at a reasonable price in a retail store, then create it yourself.

The Demand For Plus Size Patterns
The plus size styles that are available in the retail stores are not often flattering.
These styles don't reflect the demands of the average plus size woman. However, plus size sewing patterns have become an exception to this rule.
Urban Native: 10 Plus Size Designs
Pattern companies have finally taken note of the demand there is for plus size clothing and the need full-figured women have to make their own clothing. This is because of the clothing manufacturers' lack of quality and up-to-date styles for plus size figures.
Plus size patterns are designed with a curvy figure in mind, not just a small figure cut larger.
Where to Find Plus Size Patterns
It doesn't have to be difficult for a plus size woman to sew her own clothing. There are many options to choose from when it comes to patterns shopping. You can find something specifically tailored to your needs.
Several Pattern Companies sell plus size sewing patterns over the Internet. Sites such as  Petite Plus Patterns all carry plus size patterns and are worth looking into.
I love the creative designs of the Dana Marie Design Co. which carries patterns up to 5XL.
The Perfect Fit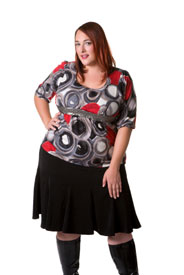 Not everyone carries weight in the same way. While some women may carry their weight on their hips and thighs, some are more full around the chest or tummy. Having more room in the back of a garment is important to those who are broad in this area. Sewing your own clothes allows you to take your unique body shape into account and create your own tailored look and feel. This creates a comfortable and smooth fit with each customized garment.
Why not Learn to Draft Your Own Plus Size Pattern?
Why not take matters into your own hands and make the cute, comfortable clothing you really want for yourself! This course will walk you through what you need to do to create patterns that will flatter your own figure perfectly! As Barbara Deckert (your future teacher) says, "it's about time!"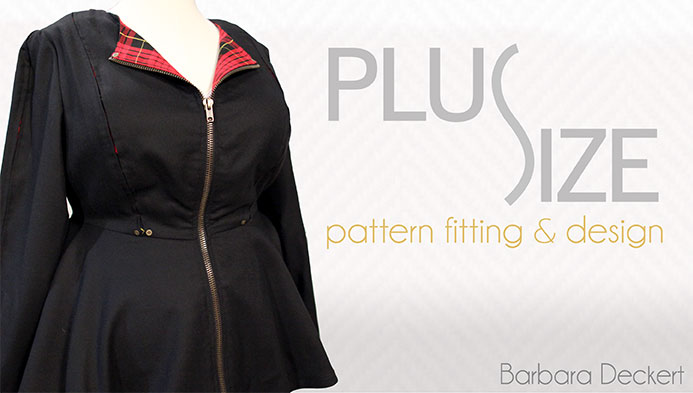 This Plus-Size Pattern Fitting & Design course will walk you through what you need to do to create patterns that will flatter your own figure perfectly! As Barbara Deckert (your teacher) says, "it's about time!"
An Easy Way To Draft Your Own Custom Patterns
If you're feeling in a creative mood, PatternMaster is a line of four software programs that automatically draft custom-sized sewing patterns to your measurements. Just click, print, tape, and sew!
This is software that drafts patterns to your specific measurements. There are thousands of available styles and combinations to choose from.
You can then go on to further personalize your pattern with just a click of a mouse!
There are no size limits with this program. Buying the program includes a 90-day unconditional money-back guarantee, free technical support and community forums. All you do is print your pattern, tape it together, and you're set to sew!

The Benefits Of Using Plus Size Patterns
Plus size sewing patterns can give you an infinite number of options for your wardrobe.
In addition, sewing your own clothes is a good way to find the best quality fabrics in the styles that will fit your personal taste as well as your body type.
Sewing your own clothes does not have to be hard, and can prove to be an enjoyable and gratifying experience. With practice, you will be able to master patterns that are more advanced. Soon, you'll be able to dress in tailored, custom-made clothes that flatter your figure and show off your best features!

Related Articles
Sewing Patterns - There's a Perfect Pattern for Your Special Project
Go to the top of this Plus Size Sewing Patterns Page
Return to the CreativeSewingTips.com Home Page