Velvet Fabric - "The Basics" Behind This Elegant Fabric
Although velvet fabric is a beautiful fabric choice for those special occasions it is a challenging fabric to work with. This is true even for the most experienced sewer.
You too can master sewing this luxurious fabric by using a few simple tricks and techniques for sewing with velvet .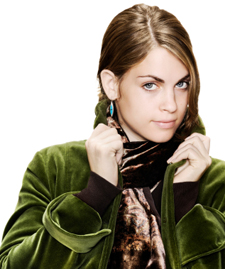 What stands out about a velvet or velvet look-alike is its pile. It is that "fuzziness" velvet has then you touch it.
Much like corduroy or plush terrycloth towels, velvet consists of a warp, weft and pile. This pile is fibers that stick straight out of the fabric.
When tackling a velvet sewing project, this pile fabric needs special handling. You will want to read about pressing, handling, and caring for your velvet .
True velvets are traditionally made from silk fibers. Cotton, polyester, rayon, acetate, and various blends are also used to weave velvets. Adding Lycra can provide stretchiness to the fabric, resulting in stretch velvet.


Buying Velvet Fabric - Where To Buy The Best Fabric For Your Needs And Experience
Velvet is labor-intensive to make and can be expensive to buy, costing anywhere from fifteen to over a hundred dollars a yard. Some of the more elaborate designs include velvet with a cut or burned pattern.
It is typically used in evening wear and other fancy garments, with the heavier velvets used in draperies and interior decorating.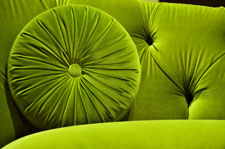 Shopping for velvet online is often the solution for those of us who just don't have a wide selection of fabric shopping choices locally. 

Related Articles
Velvet - A Truly Luxurious Fabric With A Mind Of Its Own!
Velvet - Simple Tricks And Techniques For Handling And Caring For Your Velvet
Tips for Buying Fabrics Online

Go to top of this Velvet Fabric Page

Go to CreativeSewingTips.com Home Page