Beginner Sewing Projects

Beginner sewing projects do not always need a sewing machine. You can complete many easy sewing projects with just a needle and thread. These simple projects help teach sewing basics. You'll be able to complete many of these projects in an hour or less!


No-Sew Projects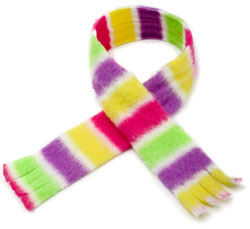 No-sew projects help beginners to learn how to cut patterns and finish the edges – these are skills you will need for more difficult sewing projects. Many of these beginner sewing projects use fabrics that don't ravel and won't need edge stitching or hemming.
Blankets with matching pillows cut from fleece fabric can also be completed without a sewing machine.


Easy Sewing Projects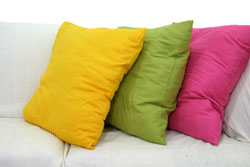 Easy sewing projects will have only a few pattern pieces and will take only an hour or two to complete.
For Example, this easy project, the Envelope Pillow can be made from most fabrics. Keep in mind, however, the thicker the fabric is the more difficult it is to sew. Stretch knits and thin sheer fabrics are also trickier to work with.
MarthaStewart.com has many sewing projects including quilted coasters, oilcloth lunch bags, button up window-shades, and a reversible purse. Most of Stewart's projects can be completed in fifteen to thirty minutes without needing to buy a pattern.


Easy Sew Patterns
Simplicity Sewing Patterns , McCall's and Butterick all have easy sew patterns that include home decor projects, apparel, costumes and crafts.


It's Sew Easy patterns from Simplicity include accessories with their clothing patterns, two-piece outfits that include a simple jacket and skirt and unisex pajamas.
McCall's Easy Stitch 'N Save patterns include patterns for clothing, crafts, home and holiday decorations and pets.
Two-piece outfits, dresses, jackets, accessories and doll clothes are a few of the See and Sew beginner sewing projects offered by Butterick.


Free Online Patterns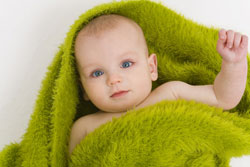 Beginners will love the wide variety of free online patterns that they can use to create usable, fashionable items without buying sewing patterns.
BellaOnline provides links to many free sewing patterns that are printable, downloadable or can be made using newspaper, package or butcher paper.
Holiday projects, aprons, window dressings and more are available to anyone with an Internet connection.
Learning to sew is fun and does not need to be frustrating especially when using simple, easy to sew patterns from one of the pattern companies or free online.


Sewing To Help Out Others
Learning to sew is great and family members will soon have scarves, ponchos and pillows. There are, however, many other outlets for beginning sewing projects.


Donate special preemie sized hats to a neonatal intensive care unit.


Make lap blankets for wounded war veterans.


Sew up coats and booties for guide and assist dogs.


Make adult size bibs for senior care facilities.

Many community outreach programs would love to receive handmade donations. P2 Designs  provides free patterns and contact information for many nationwide and local charities that are always grateful for any hand-sewn donations. Beginner sewing projects are fun, easy to complete and useful. Once you have mastered the basics, finding patterns that are more challenging will be just as easy.



Related Articles
Sewing Terminology - Learn The Language Of Sewing
Buying Fleece Fabric By The Yard
Basic Sewing Stitches For Hand and Machine Sewing
Go to top of this Beginner Sewing Projects Page

Go back to the Getting Started With Sewing Basics Page

Return to the CreativeSewingTips.com Home Page