Burda Patterns
Burda began publishing sewing instructions in 1949 under the leadership of Aenne Burda. Burda patterns have changed over the years, allowing sewing enthusiasts to find just about any pattern they wished.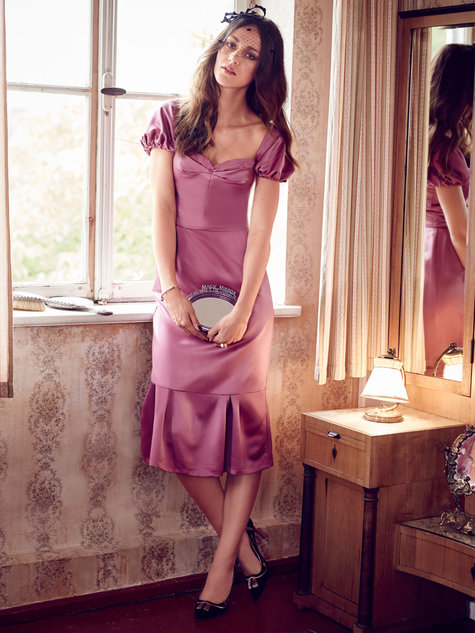 Sweetheart Dress
Aenne Burda dreamed of being successful. After she married Dr. Franz Burda, the owner of a book publishing company, she combined her interest for fashion with her newfound access to publishing.

Her fashion magazine, Burda Modern, has been sold in over 120 countries throughout the world.
Burda loved fashion and believed all women should have the opportunity to dress in style.
She also believed providing a woman access to stylish fashions would increase her self-confidence, self-worth and independence.
This passion was forerunner to her vision of publishing sewing patterns, so fashion could be accessible to every woman, in her own home.
Since the early 1950s, Burda patterns have been a staple at most fabric stores and a popular choice for home sewers.
Burda not only keeps up with fashion styles. Burda has kept up with technology, offering downloadable patterns (some are free!) and sewing advice on-line .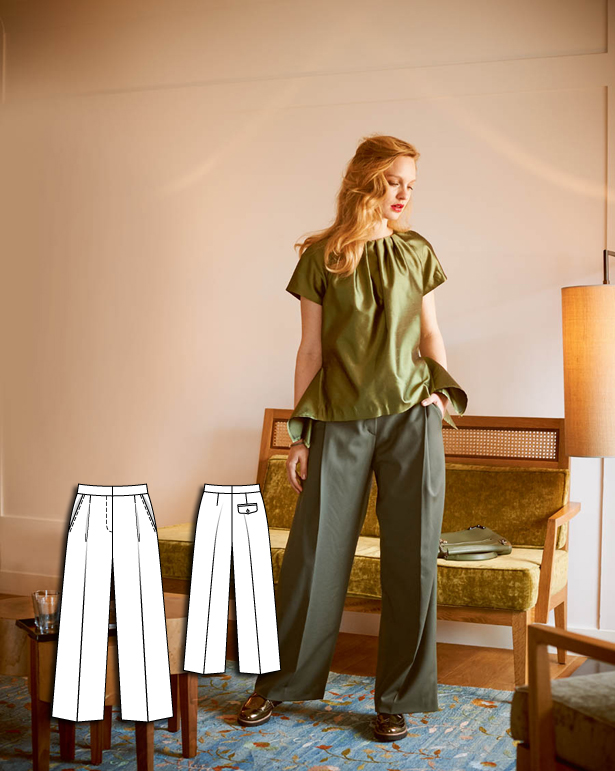 Green Sophistication: 10 New Patterns from BurdaStyle

Burda Pattern Catalogues
The German-based company currently offers four catalogues:

The Main Catalogue
Clothing for adult men and women
Majority of apparel
Plus-size clothing patterns
The Young Catalogue
Clothing for young women and teens
Trendy stylish patterns
Fun designs
The Carnival Catalogue
Clothing for adults and kids
Costume patterns
The Kids Catalogue
Clothing for children and younger teens
Casual clothing patterns for school and everyday wear
Play clothes, for every day use
Formal patterns, such as dresses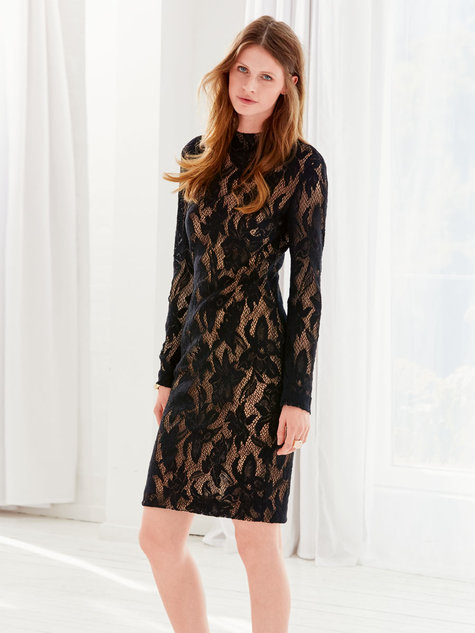 Long Sleeve Dress
Pattern Details
Burda organizes patterns by season, gender, garment or accessory, style and materials. Burda's wide selection of patterns offers projects at any sewing level. The diversity of their pattern styles is impressive.

Burda patterns are practical, easy to follow and affordable. Each envelope has an accurate photo or illustration of the completed item. The pattern also notes the difficulty level, such as novice or advanced, suggesting what skills are needed to successfully complete the project.
Burda patterns are an excellent choice for beginner and advanced sewers alike.
The pattern also provides multiple sizes. As well, a sizing chart correlates measurements to the correct "Burda size" for women, men and children.
A pattern recommends fabric choices as well as yardage for completing your project. Any notions, embellishments or alternative materials are recommended as well. Most of Burda's on-line patterns come with a "notes" section, providing any extra information or advice you'd need to complete your sewing project.
Burda's wide-range of fashion styles and up-to-date trends, their practical items such as robes or casual clothing and their selection of accessories continue to make them an ideal choice for home sewers.

Sewingpatterns.com is another site well worth joining. You can browse through their selection of Burda patterns available for ordering and read other sewer's reviews on many of the patterns.
Aenne Burda's dream to make high fashion available to all women was a great success; women and men who want to make their own clothing can feel confident in the quality of patterns by Burda.

Related Articles
Plus Size Sewing Patterns - Sew Clothes That fit!
Sewing Patterns For Dogs - Sew Up All The Stylish Clothing And Accessories Any Dog Could Need!
Simplicity Sewing Patterns - Patterns For All Your Sewing Projects
Prom Dress Patterns - How To Choose The Perfect Style And Fabric
Kwik Sew Patterns - Unique Styles For The Whole Family!
Sewing Patterns For Wedding Dresses - Find The Perfect Style For You!
Costume Sewing Patterns - Choose The Right Pattern And Materials
Fabrics Online - Tips for Buying Fabrics Online
Go to top of this Burda Patterns Page

Go back to the Free Sewing Patterns Page

Return to the CreativeSewingTips.com Home Page